The 2023 IDA-GA Leadership in Literacy and Service Awards

Dr. Kristin Sayeski and Tina Engberg, our award recipients, were honored at IDA-GA's Dimensions of Dyslexia Conference for their dedicated service to education and outstanding efforts to promote and encourage student reading achievement.

On behalf of individuals with dyslexia and all who support them, thank you for your tireless efforts and dedication to furthering the mission of IDA-GA.
Leadership in Literacy Award – Dr. Kristin Sayeski
The International Dyslexia Association Georgia Branch Leadership-in-Literacy Award recognizes an individual who has demonstrated outstanding leadership through the development of effective reading and/or special education programs, the support of excellent teacher training and professional development that has led to significant gains in student reading achievement, and/or the engagement of parents in school/home cooperative ventures to support literacy.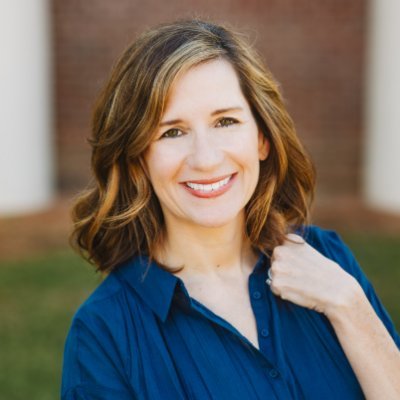 Dr. Sayeski is an associate professor in the Department of Communication Sciences and Special Education and co-founder and director of the dyslexia certificate and endorsement programs at the University of Georgia (UGA). Dr. Sayeski has published over 36 articles in peer-reviewed journals, contributed 9 book chapters and other scholarly works (e.g., text features, book forwards, video projects), and is the sole author of a forthcoming book, "Unraveling Dyslexia: A Guide to Understanding The Complex, Knotty Challenge of Learning to Read." Dr. Sayeski created a 4-part Dyslexia video series for the Georgia Department of Education, co-hosted IDA-GA's 4-part Unraveling Dyslexia: A Closer Look at the GaDOE Dyslexia Video Series, and is considered an international expert in teacher training. Dr. Sayeski also received the 2020 D. Keith Osborn Award for Teaching Excellence (UGA Mary Frances Early College of Education).
IDA Georgia will have two in-person Q & A nights in October in Atlanta. Both nights will feature the GaDOE videos Dr. Sayeski created. Details and Registration (Free) –
October 17: https://ga.dyslexiaida.org/event/outreach-10-17-2023/
October 24: https://ga.dyslexiaida.org/event/outreach-10-24-2023/
Service Award – Tina Engberg
The International Dyslexia Association Georgia Branch Service Award recognizes an individual who has exhibited dedicated service in pursuing IDA-GA's mission within the state of Georgia. The individual should have demonstrated outstanding dedication to increasing public awareness of dyslexia and effective interventions.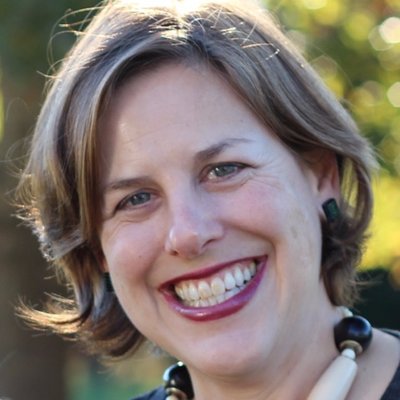 Tina Engberg is currently the State Leader of Decoding Dyslexia Georgia. She has been actively involved in Dyslexia advocacy since her son, a profound Dyslexic now in 12th grade, was diagnosed in Kindergarten. She is keenly interested in the Science of Reading, effective educational interventions, and the mental health issues that surround Dyslexia. A native of Atlanta, Tina is a graduate of Bates College and recently started a Master's in Reading Science at Mt. St. Joseph University.
"Tina is a selfless human and has never wavered in her efforts to make sure all children have access to structured literacy." – Parent, DDGA
Tina Engberg will join us as our special guest – in person – on October 24 in Atlanta. She will answering questions regarding Dyslexia laws and Georgia's State initiatives. Details and Registration (free): https://ga.dyslexiaida.org/event/outreach-10-24-2023/
---
Thank you for your support:
Platinum Level: The Schenck School in Atlanta, GA; Reading Horizons; Swift School in Roswell, GA; GRACEPOINT School in Marietta, GA
Diamond Level: Saint Francis Schools in Roswell and Milton, GA; Kendore Learning/Syllables Learning Center in Alpharetta, GA; The Cottage School in Roswell, GA; Curriculum Associates, Rollins Center for Language & Literacy in Atlanta, GA and its free online Cox Campus; The Walker School New Avenues Dyslexia Program in Marietta, GA; Wilson Language Training

Gold Level: The Howard School in Atlanta, GA; Sage School in Lawrenceville, GA; Lexia Learning; The Language Group; Institute for Multi-Sensory Education; Wardlaw School of the Atlanta Speech School in Atlanta, GA; Chatham Academy in Savannah, GA; The Gow School in South Wales, NY; Academy of Innovation in Gainesville, GA; hand2mind
Program Ad Only: Dr. Judy Wolman – Sandy Springs Psychological Center P.C.; Two Dollar Radio; Dr. Leslie Stuart and Associates; Stacey Levy & Associates; Paul J. Cohen, Ph.D., P.C., Your IEP Source

Exhibitor Table Only: LegiLiner, LLC; EPS Operations, LLC; How to Teach a Troll to Read by KJAS, LLC; Ladder Learning Services LLC; Georgia Public Library Service / GLS; Exceptional Advocacy Services; Sandra Dunagan Deal Center for Early Language and Literacy; Early Bird Education
---
Share this page with your friends…